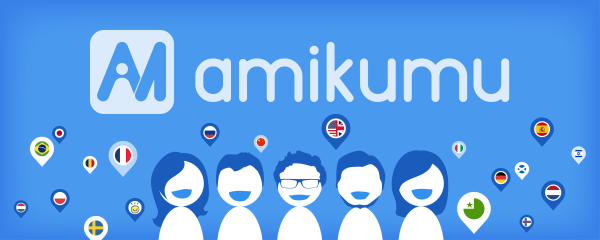 Hello fellow language learner !
We hope this newsletter finds you well and you are continuing to make progress in your language journey. We have some exciting updates to share with you about the development of Amikumu.
As you may recall, we first started beta-testing Amikumu back in March 2017 and we have been working hard to improve the app ever since. In March 2020, we made the decision to switch to Xamarin.forms in order to use one codebase for both iOS and android. This switch has allowed us to start the process of going open source, which we are excited to share with you in the near future.
We are also excited to announce the upcoming Polyglot Gathering Online, which will take place from March 30th to April 2nd. This is a great opportunity to connect with other language learners and share tips, resources, and experiences. Details for the online gathering at: polyglotgathering.com/2023/en/online/
We hope to see you there!
We'd also like to let you know about our partner, uTalk, which has an amazing app that you could say works a bit like a modern phrasebook to learn over 150 languages from any of those languages as well. So, if you'd like to learn Zulu from Finnish, this is your place to go! As an Amikumu member, get a 30% discount on uTalk: https://utalk.com/plans/amikumu 
Start learning from as little as US$1.46 per month!
Thank you for your continued support of Amikumu. We look forward to sharing more updates with you in the future.
Happy language learning!
The Amikumu Team